IT & Multimedia
Dangaard has gotten rid of complex agreements and price structures that often characterise traditional IT distribution. We made it easy to deal in IT & Multimedia. We can provide you with a product, a quantity and a price that make us an uncomplicated partner in an industry characterised by creative initiatives and difficult discount structures.
IT & Multimedia is a market undergoing constant development, but we keep up with the new trends and use our market knowledge to always be ready to obtain and deliver the latest thing "just in time".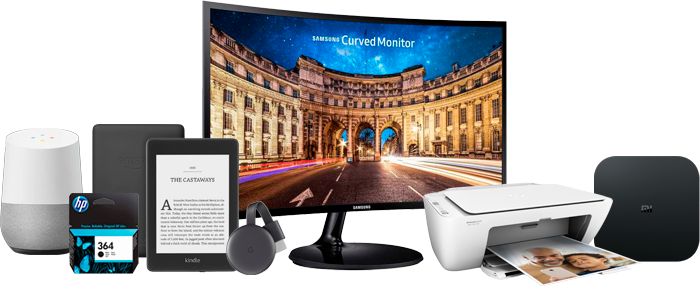 IT & Multimedia consists of
Computer
PC Hardware
Printers
Monitors
PC Speakers
Keyboards
Mice
Webcams
HDD
Accessories & bags
Supplies
Foto & Video
Action cams
Digital cameras
Memory
Drones
Fotoframes
Projectors
Smart Home
Security
Energy
Camera
Entertainment
Lights
Accessories
Navigation
Cables
E-book readers
Powerbanks
We deal with the following brands
HP
Lenovo
Asus
Acer
Microsoft
Samsung
Canon
BenQ
Google
Amazon
Pioneer
Philips
Garmin
TomTom
Apple
Xiaomi
AOC
Epson
Jabra
Bose
B&O
JBL
Sennheiser
Beats
Marshall
Toshiba
Sony
Denon
Intenso
Sandisk
Rivacase
We carry all the major A brands requested by your customers
Find the products that you and your customers know and trust.
Why experiment when you can get what works the best for you and your customers? We cooperate with a large network of suppliers and producers and always offer the best and most attractive products at prices unheard of. We offer you one-point-of-contact to give you access to hundreds of well-known brands.
See our attractive product categories
Our strong brands and comprehensive product categories provide you with unique opportunities to expand your own range while increasing your turnover.

We have basically everything within non-food - from frying pans to a large range of high-tech products.

You name it – we get it!
[PRODUKTLISTE]
We look forward to hearing from you